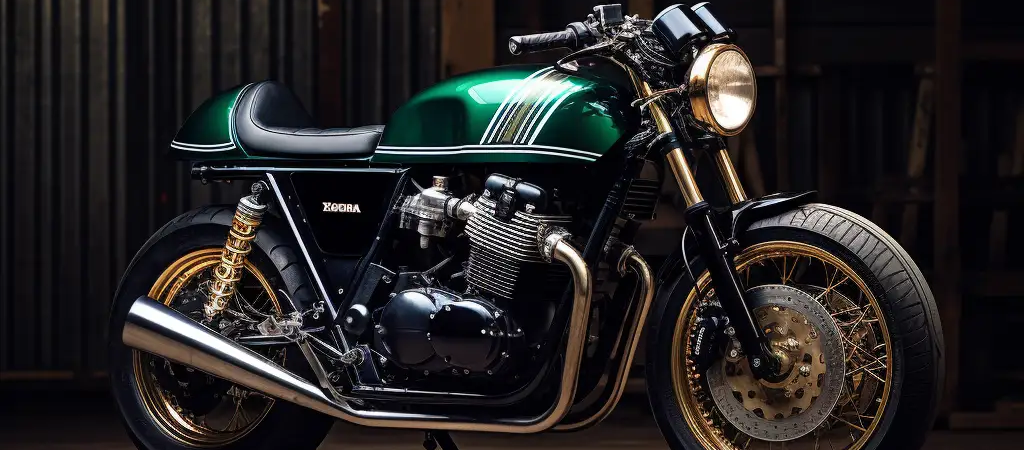 Elevate Your Style: Unique Designs for Your Motorcycle | Devils Customs
When it comes to motorcycles, they're more than just a mode of transportation; they're an extension of your personality. In the world of custom motorcycles, the possibilities are endless. At Devils Customs, we understand the importance of unique designs that not only look stunning but also perform exceptionally. In this article, we'll delve into the art of custom motorcycle design and how you can elevate your style with our exclusive creations.
The Art of Custom Motorcycle Design
Custom motorcycle design is a blend of artistry, engineering, and personal expression. It's about turning a standard bike into a one-of-a-kind masterpiece that reflects your taste and preferences. Devils Customs is renowned for pushing the boundaries of creativity in this field, ensuring every bike is a work of art.
Finding Your Inspiration
Before embarking on the customization journey, it's crucial to find inspiration. This could come from various sources – from vintage bikes to futuristic concepts. Our designers work closely with clients to understand their vision, ensuring that every detail is captured in the final design.
Choosing the Right Materials
The choice of materials can make or break a custom motorcycle. Devils Customs uses only the highest quality materials, from premium metals to hand-selected leathers. This not only ensures durability but also adds a touch of luxury to every bike.
The Design Process
Once the inspiration and materials are in place, it's time to bring the design to life. Our team of skilled artisans meticulously crafts each component, paying attention to even the smallest details. This hands-on approach guarantees a level of craftsmanship that's unparalleled in the industry.
Expert Craftsmanship at Devils Customs
At Devils Customs, we take pride in our team of expert craftsmen. With years of experience and a passion for motorcycles, they pour their heart and soul into every project. This dedication shines through in the final product, elevating your bike to a whole new level.
Ensuring Safety and Functionality
While aesthetics are important, safety and functionality can never be compromised. Devils Customs follows strict industry standards to ensure that every custom design not only looks amazing but also performs reliably on the road.
Stand Out in the Crowd
With a custom design from Devils Customs, you're guaranteed to stand out in a crowd. Our creations are conversation starters, drawing admiring glances wherever you go. It's not just a bike; it's a statement of individuality.
Maintaining Your Custom Motorcycle
Owning a custom motorcycle comes with the responsibility of proper maintenance. Our team provides comprehensive guidelines to ensure your bike retains its pristine condition for years to come. Regular check-ups and care will keep your unique design in top form.
Showcasing Your Unique Style
A custom motorcycle is an extension of your style, and it deserves to be showcased. Whether it's a leisurely ride or a motorcycle show, your Devils Customs creation is bound to turn heads and leave a lasting impression.
Pricing and Options
At Devils Customs, we offer a range of pricing options to cater to different budgets. From subtle enhancements to extravagant transformations, there's a custom design for everyone. Get in touch with our team for a personalized quote.
Ordering Your Custom Design
Ready to elevate your style with a unique motorcycle design? Ordering from Devils Customs is a straightforward process. Simply reach out to our team, discuss your vision, and let us bring it to life. Your dream bike is just a step away.
Conclusion
Your motorcycle is a canvas waiting to be transformed into a masterpiece. With Devils Customs, you're not just getting a custom design; you're getting a piece of art that embodies your style and personality. Elevate your ride, and let the world see your unique vision.
FAQs:
Q: How long does the customization process take?
A: The timeline for a custom design varies based on the complexity of the project. Our team will provide you with an estimated timeline during the consultation.
Q: Can I choose specific colors and finishes for my design?
A: Absolutely. We offer a wide range of colors and finishes to suit your preferences. Our designers will work closely with you to select the perfect combination.
Q: What types of motorcycles can be customized?
A: Devils Customs specializes in customizing a wide range of motorcycle models. Whether you have a cruiser, sport bike, or touring bike, we have the expertise to create a unique design.
Q: Is there a warranty on custom designs?
A: Yes, we offer a warranty on all custom designs to ensure your satisfaction and peace of mind. Details will be provided during the ordering process.
Q: Do I need to provide my own bike for customization?
A: In some cases, clients prefer to provide their own bike as the base for customization. However, Devils Customs also offers options for sourcing a suitable base bike if needed.